About Pavan Mehra, RA, NCARB
Prior to starting his own business, Pavan Mehra spent more than twenty-three years on Medical, Industrial, Aviation, Commercial, Retail, Educational and Government Projects; writing design programs, preparing drawings, writing specifications, preparing code studies for various building types, conducting assessment of existing buildings, preparing cost estimates, and leading teams of architects and engineering consultants on various project types. Majority of this work was prepared either as a Project Architect or as a Project Manager.
On numerous occasions he has interacted with the Authority Having Jurisdiction to obtain favorable results for his clients. He establishes a rapport with various internal and external clients and consultants which assists the entire team in reaching a viable solution.
As Project Principal, he works very closely with numerous members of the project team in establishing and evaluating sites, systems, and functional requirements, as well as in providing and implementing design solutions as required on a project. Pavan also facilitates coordination efforts between various consultants or team members to support the design intent established for any project.
He has extensive experience in various project types and building codes. He is also well known for his QA/QC skills. In the past, he has worked on multiple government projects including for General Services Administration, Pennsylvania Air National Guard, US Air Force and Veteran's Administration to name a few.
Pavan likes to give back to the architectural community by keeping himself involved with teaching assignments at local area colleges and universities. PM Architects also supports Miami University and funds merit scholarships to some deserving students every year.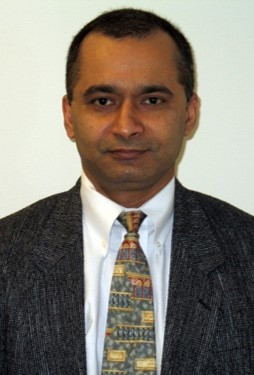 PM Architects, LLC Project Team
Since our primary focus is on Federal and Government Projects under the SBA's 8(A) program, we team up with some very well known regional and international firms of repute to successfully win as well as execute our projects. Depending upon the nature of the solicitation or project details, we very selectively team up with other consultants to put best foot forward. We are involved not only in traditional architectural-engineering design projects, but also on design-build type of projects.
We are always looking for more teaming opportunities and firms are welcome to contact Pavan Mehra via phone or email. We will explore any meaningful teaming opportunity.
Our team also makes it a priority to stay up-to-date with new technological and engineering breakthroughs in this field. PM Architects, LLC takes pride in the fact that our team regularly takes part in training and continuing education opportunities so that our architects and engineers are equipped with the very latest that this industry has to offer. The satisfaction of our customers is of utmost importance to us and we take this responsibility very carefully.